Pastoral Care
"Extremely thorough systems for pastoral care are in place across the school."

ISI Inspection February 2016
Here, we nurture the mind, body and soul. Kindness, mutual respect and strong moral codes create a lasting foundation for life and learning.
Our children benefit from an extensive framework of support and guidance - from fellow schoolmates and staff, and the wide range of lessons and activities that are designed to prepare them for life's challenges.
Barfield is characterised by the enduring qualities of warmth and friendliness.Family values lie at the heart of the school, and staff maintain a close relationship with parents in order to get to know their pupils and bring out their best. Regular Parents' Evenings offer a snapshot of your child's progress; however, staff are always happy to talk in more detail outside these times. We understand that life isn't always smooth sailing. Our compassionate staff are always available for children, or parents, if they need to talk to someone.
Encouragement and Nurturing
Respectful behaviour and good manners, as well as a positive approach to getting the most out of each lesson and activity are encouraged at all times around Barfield. The emphasis is on setting high expectations and standards so that pupils develop their own self-discipline and motivation towards positive learning.
Responsibilities
The children themselves form an important part of the Pastoral Care network and experience responsibility in a variety of guises around school. Whether it is as Head Boy or Head Girl, House Captains or Sports Captains, or on the Pupil Parliament as 'Form Captain', the children naturally take pride in wearing their badges. These positions and others, Monitors, Librarians and Play Leaders are eagerly pursued, and the children are encouraged to be of service to each other and their community.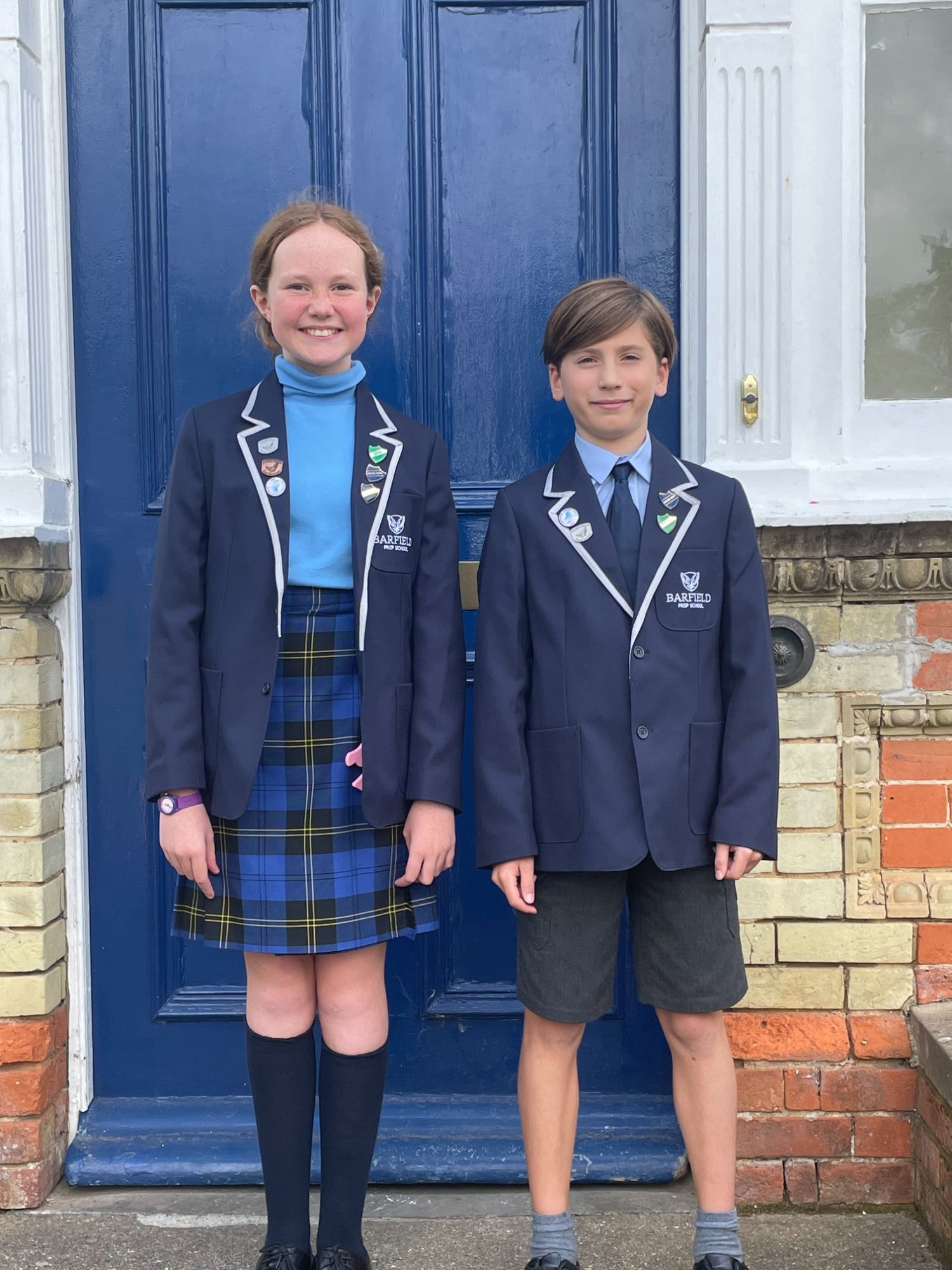 The Curriculum
Classes are relatively small and lessons are planned to help develop Social, Moral, Spiritual & Cultural skills and understanding. We believe the social and emotional aspects of learning are key areas which need to be developed in children so they can learn effectively. We provide facilities for accessing a wide curriculum and additional activities, which give pupils many opportunities to develop self-esteem and self-awareness. Our Character Education programme of life values is discretely woven into each child's school life.
Assembly Programme
Children come together, at least once a week, to take part in assemblies in the auditorium. Each term has a theme (see programme), which will explore relationships and how we are with each other, the wonders of the world around us, and how we can always give of our very best, in all we do. No two assemblies are the same, with slide shows, sketches, pupils playing instruments, hymns and prayers. Every few weeks, a 'Celebration Assembly' is held to acknowledge and congratulate the efforts and achievements of children who have been awarded Commendations – parents are invited to witness these occasions!
PSHE Programme
In full recognition of the challenges that children can experience as they grow up, Form Tutors regularly lead 'personal, social and health education' lessons to equip them with knowledge, understanding and skills to face those challenges. Whether addressing relationship issues with circle time or health matters with carefully managed programmes, the desire is to instil confidence and a positive way of dealing with things. The children themselves select charities to support through their Houses with ever-popular cake bakes and mufti-days.
Extension 'Layers'
At Barfield, we believe passionately about nurturing the whole child, with the academic lessons and activities being enhanced even further with an exciting range of Outdoor Education programmes and Theme Days. Our wonderful school grounds, with the lawn and pitches, garden and woods on our doorstep, support these programmes and days magnificently.
Outdoor Education: Forest Schools and the A.C.E. programme
Theme Days
Cookhouse & Garden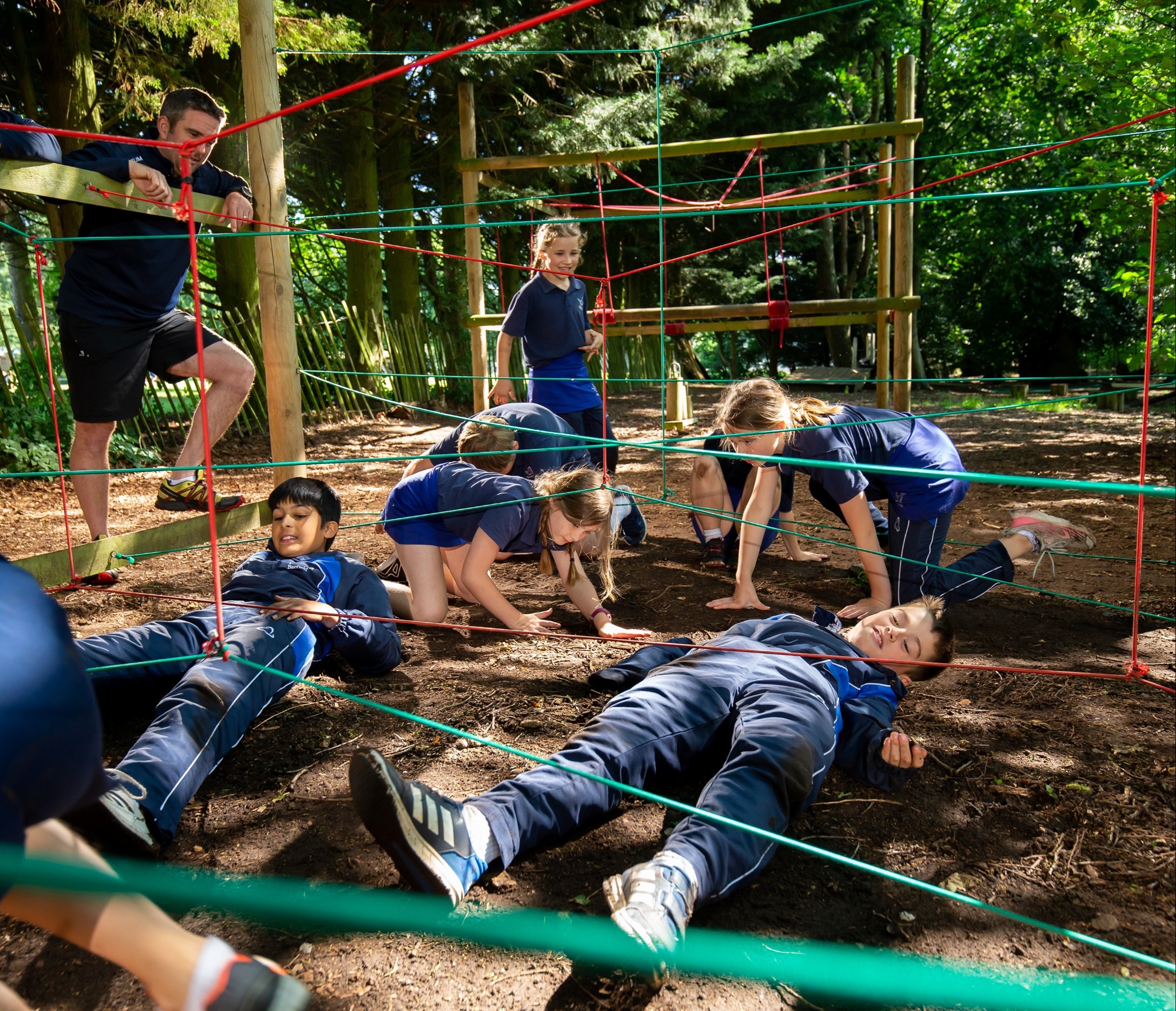 Enriching Extra-Curricular Activities
In our pursuit of the broadest platform for our children to grow up on, we seek a wide range of activities for them to experience and enjoy. With sporting, adventurous, musical & dramatic activities and clubs to choose from, our aim is to give them inspiring experience through breadth of provision.