Fees 
| | Fees for the 2023/24 Academic Year |
| --- | --- |
| Years 5 & 6 | £5,890 per term |
| Years 3 & 4 | £5,700 per term |
| Year 2 | £4,230 per term |
| Reception & Year 1 | £4,000 per term |
| Nursery - 3 Sessions per Week | £1,356 per term |
| Nursery - 5 Sessions per Week | £2,260 per term |
| Nursery - 5 Full Days | £4,015 per term |
| Nursery - 5 Extended Days per Week | £4,855 per term |
| Registration Fee | £100 per child |
| Confirmation Fee | £1000 (Requested when a place is offered, following a preliminary assessment visit). |
Please Note: All fees include lunch.
The Nursery is open all year round and parents have the option of term time or year round.
Minimum attendance in Hatchlings is three sessions per week and we recommend that two of these are mornings.
Minimum attendance in Owlets is four sessions per week and we recommend that three of these are mornings.
Minimum attendance in Owls is five sessions per week and we recommend that four of these are mornings. Children can also attend afternoon sessions or full days.
*many activities take place in the morning sessions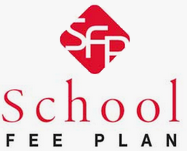 Spread the cost and pay your termly school fees by Direct Debit
If, after consultation with parents, it is decided that extra learning support lessons are required, these will be chargeable at a rate of £25.00 per half- hour session.
---
Nursery Education Grant:
Children are entitled to receive this in the term following their third birthday for six terms. The County Council sends the funding to the school each term and this is deducted from your fees. We will allow funding for a maximum of 3 hours per session and a maximum of 15 hours per week. Please note that the figures above represent fees before any deductions. Charges for the academic year are equally split over three terms, although terms may vary in length. We also accept Nursery vouchers.
Attendance:
Nursery: Children can join the Nursery (Hatchlings) after their 2nd birthday following their 2 year developmental check. Hatchlings, Owlets & Owls Morning sessions run from 8.45am – 12.45pm (after lunch) and Afternoon sessions from 12.00noon (before lunch) until 4.00pm. Children can attend full-time immediately or add on attendance gradually each half-term to build up to full-time attendance in the Summer Term before moving up to Reception.
Reception: Attendance is full-time - School hours are 8.30am to 4.00pm
Year 1 - 2: School hours are 8.30am - 4.10pm
'Earlies' - If children in Hatchlings – Year 2 need to be brought to school early, staff are available from 8.00am and there is no additional charge for this.
'Great Lates' after-school care is available for Hatchlings - Year 2 until 6.15pm at an additional charge which can be found on the below fees list
Years 3 - 6: School Hours are 8.30am - 4.10pm. Supervised Prep. is available on most days until 5.10pm at no additional cost. Before-school and after-school activity sessions are available most weeks and some of these incur an additional cost, i.e. Ballet, Judo (see termly Activities Sheet). Late Stay is available until 6.15pm.