Testimonials
Corporate/School Testimonials
"Your organisation and attention to detail have been very much appreciated every step of the way in planning our residential visit. We all felt very much looked after and appreciated having the chance to use the school grounds during our "free time". It was great to see the motivation and stamina that your team patiently encouraged within the children and I was especially pleased with how much effort was made to get to know each child in such a short space of time." - Twyford School, June 2012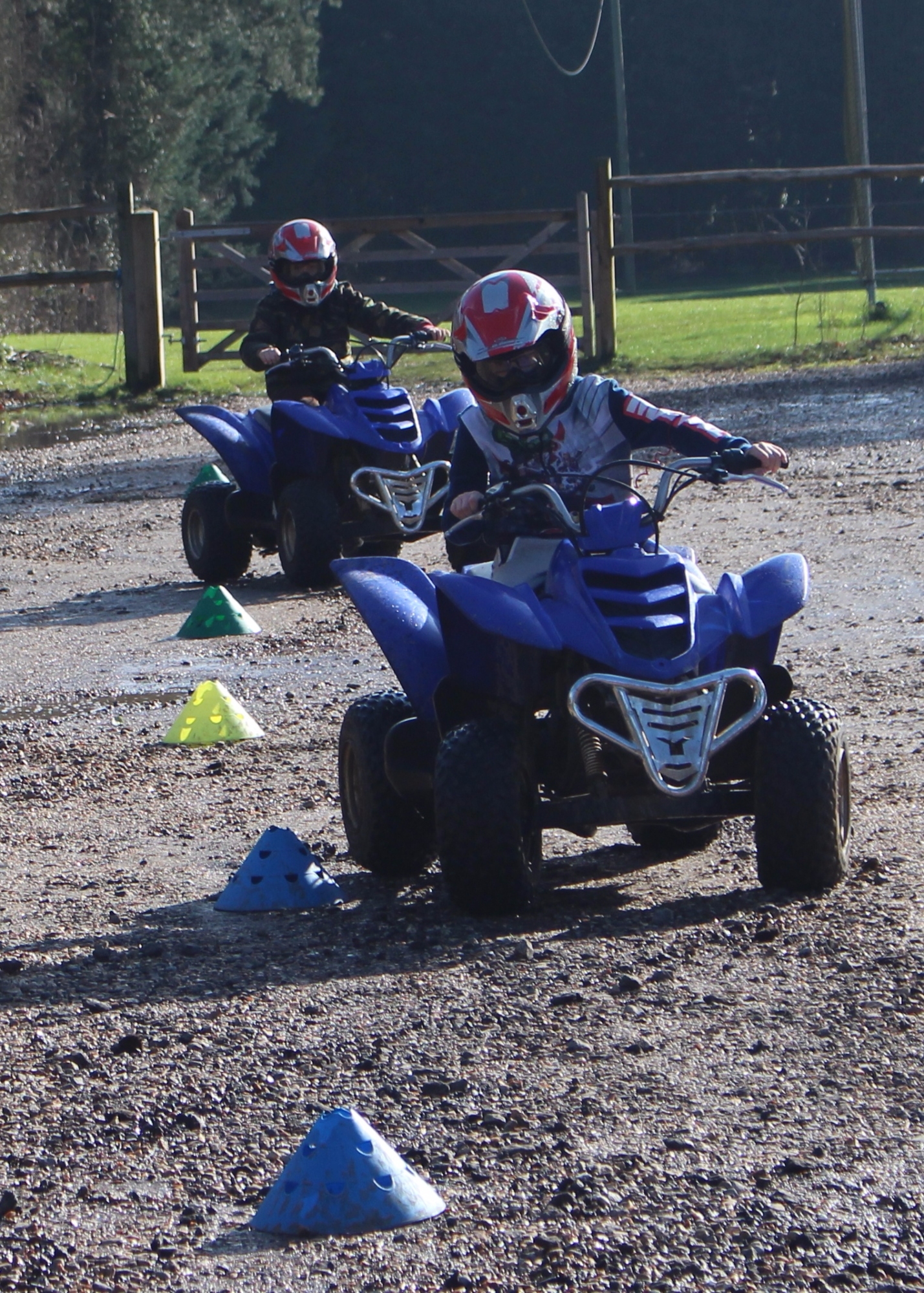 "A very big thank you from Holybourne Guides for a fantastic evening last Wednesday. Everyone really enjoyed the activities which were made all the more fun by the two super activity leaders. Just the right balance of humour and encouragement. We hope to come back again soon." - 1st Holybourne Guides, June 2012
"I would just like to thank you on behalf of our staff and students. We returned to school with 54 very tired and ver stisfied customers. They had a great time and tried a lot of activities that they have not done before, they want us to buy an aeroball set!! It was a great day and you and your staff were responsible for that. Thanks again!!" - Gordon's School, May 2012
"I think that it is fair to say that we thoroughly enjoyed the afternoon's activities. It was very well organised and good value for money! We will definitely consider a return visit for team building events of this nature in the future." - Nokia
Party Testimonials
I just wanted to thank you, Toby and Jenny for organising such a fantastic party for Morgan last Sunday (18th October). The party worked so well and the children thoroughly enjoyed themselves. It is such a lovely, inclusive event and really bought out their team spirit as well as competitiveness (the latter in a nice way). Toby has a great manner with the children and I liked the way he was able to adapt the party to their level and interests as it progressed. I shall definitely think of holding Miles' and (when she's older) Isabellas' parties here. - Nov 2015
I am absolutely delighted with the way this event was handled from start to finish. The children had a wonderful time and the helpfulness and professionalism of your staff made it stress free for the parents and myself as well. Thank you so much. I would have no hesitation in recommending you and/or using you in the future. - April 2013
"We just wanted to say a huge thank you for such a fab party for our boys on Saturday, they all thoroughly enjoyed it and were raving about the facilities and wanting to go back. Inspite of the weather, it was a big success! - Mrs R, January 2013
"The boys had a really great time - the general consensus was 'awesome!'. I have already recommended you to lots of other of parents as I felt everything was very well organised and great fun!" - Mrs M, April 2012
"Many thanks for a wonderful party today. All the boys really enjoyed themselves and have said how good it was! The way you managed to get the two nervous boys up the leap of faith is a credit to your expertise and teaching skills. Both sets of parents were pleasantly surprised how well their sons had done! We shall certainly be recommending you and your team to our friends and will be back soon for some more adventures! Thank you once again." - Mrs C, April 2012
Dear Karl (and Ray),I just wanted to say a very big (and belated) thank you for the totally fantastic party you lead for Joe's birthday on 29th September.All of the children had a brilliant time and Joe had a blast. You made the whole event great fun and you dealt with all the different personalities so professionally and sensitively and it was greatly appreciated.I think Joe would like me to book him into Three Peaks for the whole of the Summer holidays!I will most certainly be recommending your parties to everyone I know!Many thanks. - Hannah R September 2013
Camp Testimonial
This year was our 1st year with Barfield and summer camp. I wasn't expecting much apart of fun and new friendships for my little girl. 1st day when Lili was about to start the camp was really stressful, she was scared as she didn't know anyone and very shy when my husband dropped her over. When she arrived she has received a very warm welcome from the team that works in the camp and from another little girl that came to rescue and made her feel very welcome. When I came to pick her up on that 1st day, she communicated I was too early and that it will be the best summer ever .... I must say it was a huge relief that she felt like that after day 1. This summer was full of adventure and fun, she made great friends and she has overcome her fears. Lili climbed the tree to do the zip wire even when she was absolutely terrified to do it, she improved her swimming skills, she took part in lots of fun activities and was very proud of her self each time she achieved something. You would say this is what summer is for ...but what strikes me the most, is the amazing young team that you have. Especially the young man that was mostly in Lilis group. His name is Lewis and he went above and beyond to look after the kids. He played with Lili, told her stories, talked to her and listened to her, encouraged her to do the things she wasn't sure about and praised her for all her little achievements. Lewis made such an effort that I wanted to highlight in writing how excellent this young man is. In the last few days of camp Lili came back after being very sick for the previous week and still on antibiotics. Lewis not only made sure that she wasn't straining her self too much but he made effort to come and talk to me every time when I came to pick her up to make sure I have an update on her well being. I found this absolutely outstanding.
This is the sort of behavior he presented over the whole summer highlighting the most important moments of the day without even being approached, it was natural for him, to approach the parents. I could see he was exactly this same with others.
I just wanted to say once again thank you. This summer was fantastic with Barfield Summer Camp and we definitely will be back next year with other friends as well. We will continue to recommend the camp to others as it is an excellent place for children to have fully packed fun time. What a great value for money as well.
You have created an amazing place.
Best wishes,
Joanna 2019