Farm Animals & The Happy Puzzle Company Visit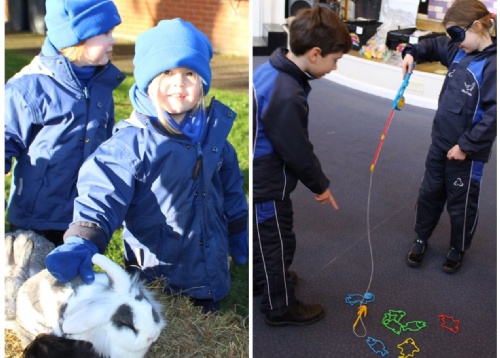 It has been a busy day for visitors.
The children in Owlets and Owls enjoyed a visit from Mill Cottage Farm Experience and made the most of the opportunity to stroke and brush the animals...even the pigs were treated to a good hairbrush! Further up the school, the children have been taking part in workshops with The Happy Puzzle Company. Wearing a blindfold to fish (even with a helper) is not easy but it is possible!