The Owls Visit The Vets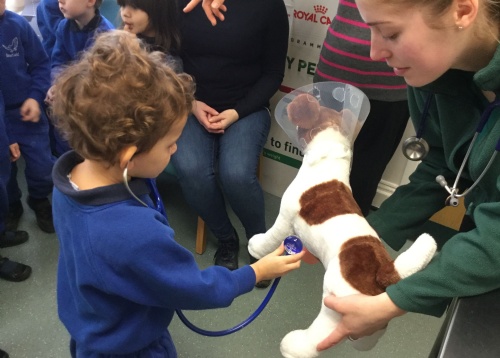 This week, the Owls children learnt all about being a Vet thanks to the wonderful staff at Cathcart & Winn.
Nurse Rachel introduced the children to Russell the toy dog and they had great fun pretending to listen to his heartbeat with the stethoscope. Nurse Rachel then showed them around the consultation room, operating theatre, X-ray and dental rooms and the recovery cages, before the children got to have a go on the scales to see how much they weighed. A fun time was had by all. A big THANK YOU to all the staff!