Owlets Practice Their Green Cross Code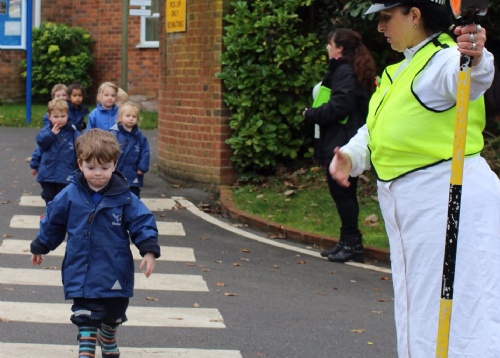 This week is Road Safety Week.
The children in Owlets are ahead of the game having already learnt all about the Green Cross Code and how important it is to be very sensible when crossing a road, or in a car park where there are bicycles, cars, vans or lorries. We were very impressed with Miss Ainge's Lollipop Lady skills! Do please encourage your children to STOP, LOOK & LISTEN.