Pre-Prep French Day is Tres Bon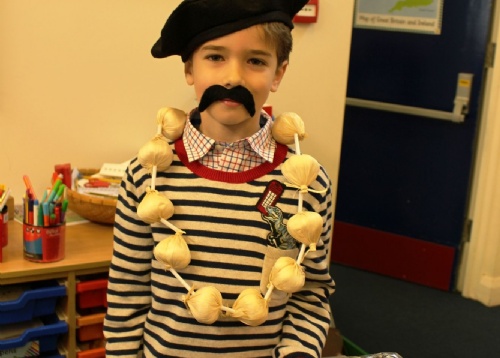 "The best day ever" is how one of the children described today's Pre-Prep French Day.
The children enjoyed an action packed day which included constructing the Eiffel Tower from grapes and cocktail sticks, eating delicious beef bourguignon and pain au chocolat, playing petanque in PE and a visit from Alfonse (Mr Milne's French cousin) who read to the children in French. A very big thank you to everybody who helped to make the day so special.