Green Watch Visit Barfield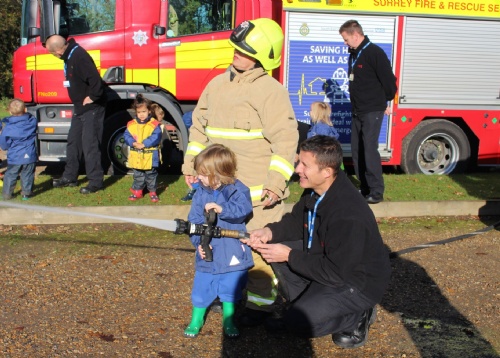 The EYFS children had a very special visit today from our friends at Farnham Fire Station.
The Green Watch firefighters gave the children a tour of the fire engine (with siren!) and each of the children practiced their firefighting skills by watering the car park! The children thoroughly enjoyed the visit and presented Green Watch with some tasty treats to enjoy back at the station.