Owlets Investigate The 5 Senses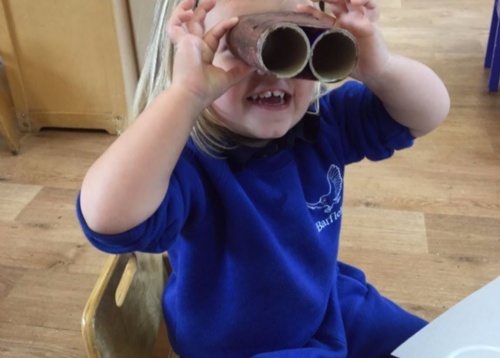 The children in Owlets have enjoyed their topic of The 5 Senses and have focused on a different sense each week.
They have touched jelly balls and baked beans, made binoculars and tasted lots of tasty treats. They took their investigations further afield when they listened to different sounds in the woods and concluded their topic with a smelly sock washing line and scented flowers!