Stepping Back In Time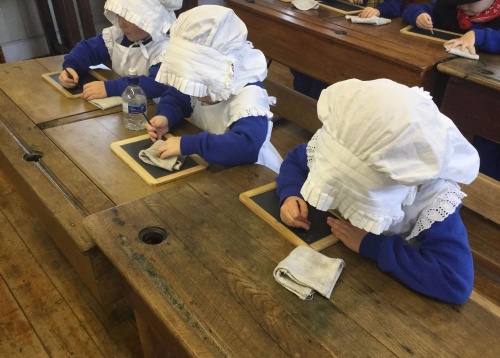 The children in Reception stepped back in time on their recent visit to the Rural Life Centre in Tilford.
They learnt how the land was farmed and did the washing using washboards, dollies and the mangle. They dressed up in clothing the children would have worn in the olden days, had a lesson in the old school house and did their work on slates! As a reward for all their hard work, they enjoyed playing with some of the toys children would have had during those times. They had a fantastic time!