Budding Racing Drivers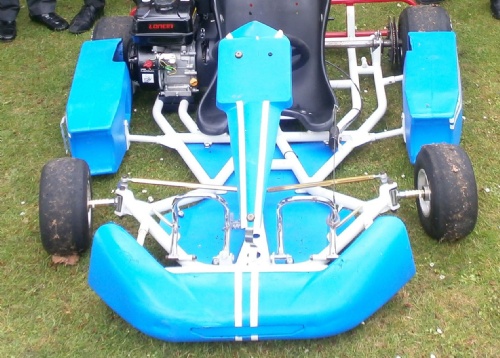 During their Design and Technology lesson on Monday afternoon, Years 7 and 8 met with Mr Sproule to make a presentation to him about the Go-kart project that they have been working on during their lessons this year.
We then moved outside and fired up the 200cc engine. Mr Sproule was obviously suitably impressed with the students' endeavours, as he agreed that Hawthorns would sponsor the project to allow the purchase of race suits and helmets.
Mr Sproule then surprised the students with… a brand new Aston Martin Vanquish that we all thoroughly enjoyed sitting in and looking under the bonnet at the 6 litre, V12 engine.
We would like to extend a massive thank you to Mr Sproule for giving up his time to come and meet with the students and for agreeing that Hawthorns would be willing to sponsor the project.