Years 6 and 7 Visit Goodwood Racecourse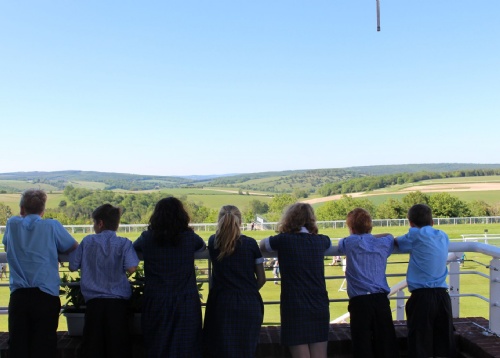 On the Thursday and Friday before half-term, Years 6 and 7, respectively, paid a visit to Goodwood Racecourse.
Mr Reid has organised these trips for many years and, once again, the children thoroughly enjoyed their day at the races and got to understand more about a sport with which they are not overly familiar. All the Hospitality Boxes were booked on the Thursday; however, the team at Goodwood did have one which was not in use on the Friday, so the Year 7s were generously allowed to make use of it for the day. Once again, the children's behaviour was very good and many racegoers made complimentary comments.