Celebrity Visitor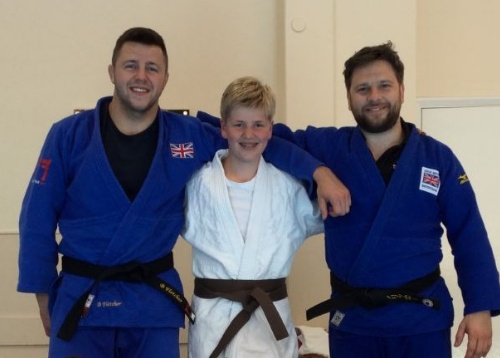 About 7 years ago, a young brown belt helped Olly Fricker with a judo display at the Summer Fair at Barfield School.
A lot has changed since then for that young boy. He is now the current British champion in the -100kg category where he has been for the last 4 years!! He was also a 2016 Rio Olympian.
It was an absolute honour to welcome back Ben Fletcher to Barfield School. He joined Olly and the Judo Club for both the junior and senior sessions this week, demonstrating one of his finest techniques during lots of cheering and clapping before teaching it to the children. Ben is now a full time Judoka, training 6 times a week at Bath University and competes all around the world . When he is not on the mat he works on his family farm. A very busy man which highlights how lucky we were that he had the time to come along. Ben and Olly are pictured here with Head Boy, Raphael.