Hockey Success for Former Pupils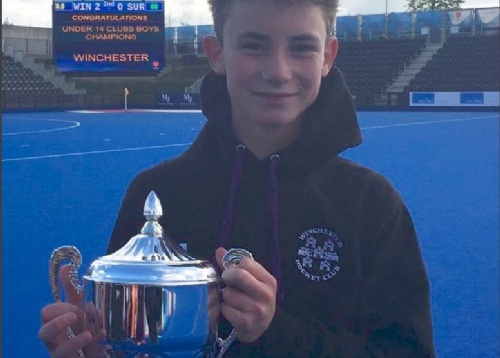 We are always delighted to hear of former pupils' exploits.
Hot off the press comes news that the Winchester Under 14s are the UK Hockey Champions, something which is an unprecedented achievement in the club's history. Charlie and Hobie, who left Barfield last year, both play for the Winchester Under 14s, and although Hobie was unable to play in the finals owing to illness, he still received a gold medal as part of the squad, while Charlie, pictured with the trophy, was a member of the victorious team on the day. The competition involved months of qualifying via regional heats before eight teams met in the final stages, and, on Saturday, at The Olympic Stadium in Stratford, London, Winchester beat Surbiton in a nail-biting final. Many congratulations to both Charlie and Hobie.