Brecon Beacons Trip 2017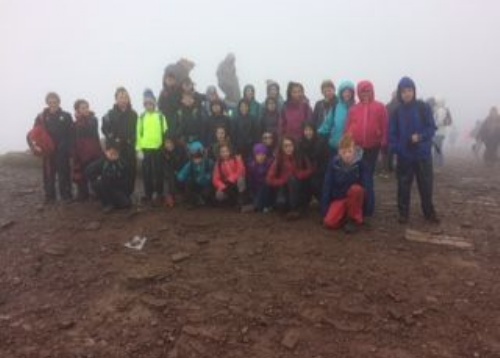 On Friday 12th May 2017 a group of 28 children and 4 staff set off on the annual trip to the Brecon Beacons which involves climbing to the summit of southern Britain's highest mountain - Pen y Fan - at 2906 feet (886m).
This was the 25th Anniversary of our taking children to the Brecon Beacons and it has become one of the most popular pursuits on offer. This year the trip sold out within 48 hours! The weekend forms part of the Barfield Award Scheme and is aimed at the Year 6 pupils, for them to gain recognition, for passing the Adventure element of the award. Many qualities and attributes of Intellectual Character building can be seen on such expeditions - Determination, Persistence, Risk-Taking, Self-Assurance, Empathy and Good Judgement.
All of the children worked well together and encouraged their friends to keep going when they realised that they were struggling. A great weekend was had by all. Many thanks to James Taylor and Karl and Wendy Gibling for helping to provide yet another successful Brecon Weekend.