Congratulations Harry!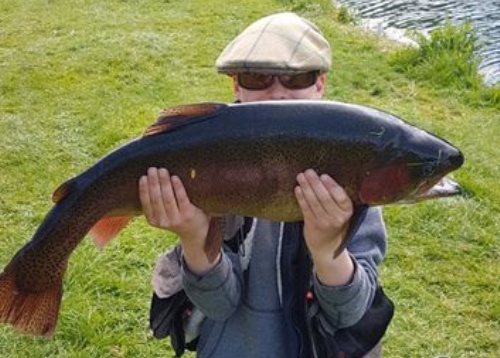 Harry in Year 5 enjoys fly fishing and was entered into a competition by his local fishery as he had caught a trout weighing around 8lb.
Due to the size of the trout, he made it through to Junior Trout Masters 2016/17 Fish-Off which was held at Meon Springs Fishery on Saturday 22nd April. His challenge was to fish between 10am and 4pm and to catch 4 trout. The total combined weight of the trout determined who won the competition. Harry did very well, coming 1st in the juniors and 4th overall against juniors and seniors. Harry caught a whopping trout weighing 11lb 12oz. As he came 1st he has been entered into the Final which takes place in the Midlands in July 2017. Well done Harry.