Write Dance In The Nursery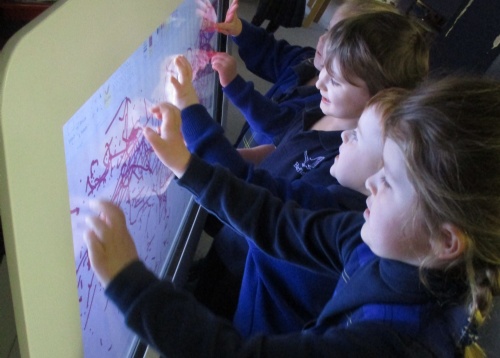 The children in Owls K have been busy combining their Write Dance and ICT skills.
They have been dancing to 'Merry-Go-Round" using scarves and ribbons, before completing the 'scrimbling' activity on the Axis Table in the Library. This was a wonderful way of supporting their fine motor skills and writing development. Great fun was had by all!