Owls Visit Local Veterinary Clinic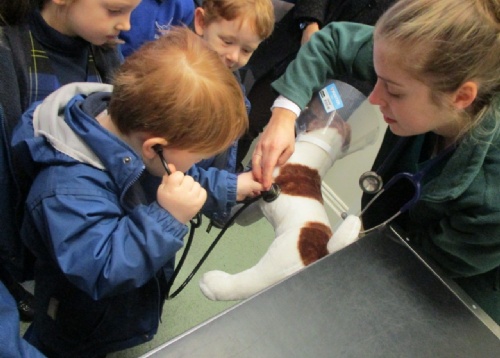 The children in Owls had a great time visiting Cathcart & Winn Veterinary Clinic as part of their Pets topic.
Both classes were able to look behind the scenes at what happens when you take your pet to the vet, from the consulting room to the operating room to the recovery cages. The children in Owls were intrigued by the occupation of a Vet, asking questions such as "How do you look after a dog with lungworm?" and on seeing the x-ray machine, "You have to put a dog on something flat to see his bones!" followed by "My bones are white!" One Owl had such an amazing time, that she asked to go back again the following day! A successful trip indeed. Thank you Heather Carter, and team, for having us!