Years 5 & 6 Visit Kew Gardens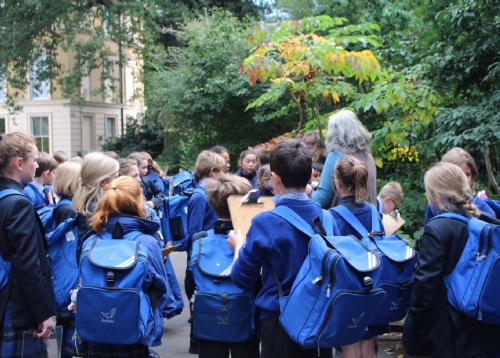 Kew Gardens proved to be an exciting destination for Years 5 and 6 on Thursday.
The Humanities and Art trip was busy with a packed schedule of workshops, investigations and sketching.
The workshop encouraged the pupils to look carefully at the plants in the rainforest, including the Rubber Tree, Vanilla Plants and Giant Bamboo which grows faster in 16 days than the children have in their whole lives so far!
There was so much to see and do at Kew and the treetop walkway was breath-taking in more ways than one; a beautiful view from the top, although we did try to not look down! The heat from the Palm House was very welcome on a chilly day and the sprinklers really allowed the children to experience what the climate is like in a real rainforest. The fantastic leaves and plants were perfect for the creation of some amazing art pieces, especially from the balcony, looking down at the green foliage below.