U10/11 Football vs The Royal School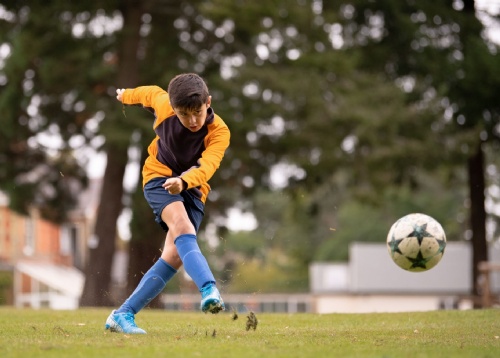 On Wednesday 4th December 2019 Our Under 10/11 group of boys travelled to The Royal School to take part in 2 x 7-a-side Football matches.
We took 6 boys from our Year 4 group to supplement the squad on what was a beautiful winter's afternoon. Both teams performed well with our 'A' team dominating the first half, but could not put the ball away, with many opportunities going astray. Unfortunately, our team found themselves 3 v 0 down against the run of play at half time.The 'B' team at the half time whistle found themselves 3 v 0 up with a hat trick from Harrison Lee. After a quick team talk and 2 players from each of our teams switching sides, we went out to play the second half of our matches with confidence and determination. Harrison was on target once more, but this time for the 'A' team. He managed to put the ball away a further 2 times and unfortunately missed one from the penalty spot. It was so close, but congratulations to The Royal 'A' team for defending so well. Our 'B' team held onto their lead and came away with a victory. Final scores.
Barfield U10/11A 2 V 3 The Royal
Lee 2.
Barfield U10/11B 3 V 0 The Royal
Lee 3.