Celebration Assembly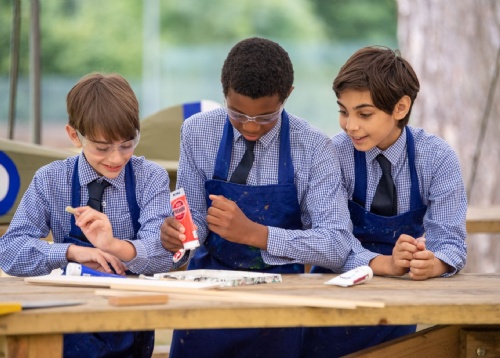 This week saw another of our wonderful Celebration Assemblies where we get to recognise and reward our children for a wealth of different achievements.
It is a prestigious gathering, with musical pieces and inspirational commentary from Mr Boyle, which showcases the very best of what Barfield has to offer.
Mr Boyle mentioned the themes of opportunity and belief, as he discussed his own personal journey to his current position, and how this was absolutely possible for each and every student collecting an award. As the children stood for their applause and to shake the Headmaster's hand, we all felt a huge sense of pride in the role our school has played in developing such wonderful young children, who are now set for flourishing futures.
At Barfield, we aim to develop well-rounded young people, through the philosophy 'Give, Create, Succeed'. When they look back at this term, they will remember exceptional lessons, involvement in a fun and competitive House system, an abundance of extracurricular activities, school trips as close as Birdworld and as distant as France, as well as Barfield traditions such as the Nativity, Carol Service, Mufti and charity involvement, the Christmas Fayre and Staff overheating in their Christmas jumpers!
In addition, they will also look back on all the love and support they have received from the whole staff. In Years 7 & 8, we talk honestly about how we can be lured into believing that everyone else has their own career path set out in front of them, or that certain career positions are beyond us – however, if we actually believe in ourselves, anything is possible. Our approach as a school, is to offer as much opportunity as possible to our students. We encourage participation in all areas of Barfield life, and it has been wonderful, these past weeks, to see the children fully involved in the excitement of the School Disco.
Wherever our children are, they will have our voices ringing in their ears "enjoy every moment of your school life, seize every opportunity, do not be blinkered … and who knows what incredible path you will venture down?"