Barfield Masterchef Final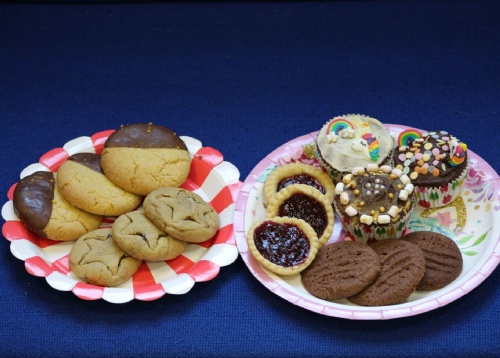 This week we held the Final of our Barfield Masterchef competition.
The children had no preparation for this round, as they were expected to enter the cookhouse armed with nothing but independence, confidence and their natural baking skills.
I gave them a basic recipe for sponge cupcakes and then left them to bake their delicious entries an array of additional flavourings, fruits, chocolate, caramel and decorative pieces from which they could choose to make their cakes unique.
The children were AMAZING and showed me just how mature, skilled and composed they were at facing such a daunting challenge alone! The 6 entries were judged later that day and the scored were added up. Everyone deserves a mention for being through to the final, but there could only be one winner and that title goes to Freya Power (Year 5) for her amazing baking skills. Well done to all who entered over the term - you are all stars!
It made me reflect on independence as one of our character education areas and I realised that, one of the most important goals as a parent is to raise children who become independent and self-reliant people. As our Barfield children grow, they may become more independent in the basic areas of living but still depend on us for love, protection, guidance, and support.
As they grow, each child become less reliant on adults and gain a greater independence in all aspects of their lives. This prepares them for the demands of adulthood. But this progression toward adulthood is not inevitable. At Barfield we want to help provide our children believe that they are competent and capable of taking care of themselves under all circumstances.
I feel that we have done our job when I can see children who are;
Intrinsically motivated because they are allowed to find their own reasons to achieve.
Given the opportunity and guidance to explore achievement activities of their own choosing.
Collaborative in their approach to life and learning.
Good decision-makers because they are allowed to consider various options and make their own judgement.
Confident in themselves and confident in their relationships with others.
Mentally Healthy.