Egyptian Music & Dance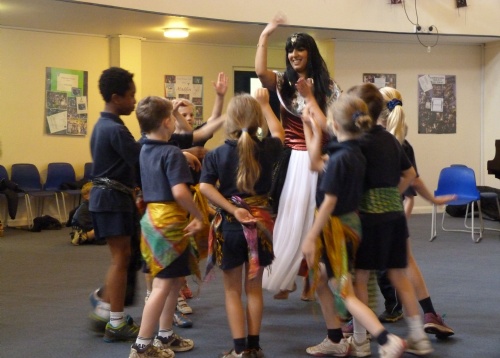 This week, Year 2 were involved in an exciting Egyptian Music and Dance Workshop.
They were first introduced to a selection of ancient instruments such as wind, string and percussion. Following a drumming demonstration, the children were keen to have a go themselves responding particularly well to variations in rhythm, pace and pitch. They developed confidence at using a large frame drum and a tambourine. Everyone also danced energetically to Egyptian music and mastered an effective dance routine. It was certainly a fun-filled morning and enriched our topic on Ancient Egypt.