Barfield's New Headmaster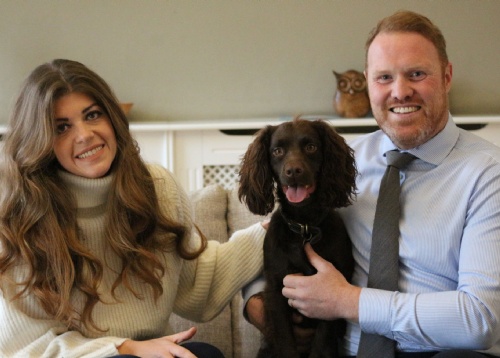 Barfield's new Headmaster has arrived at Barfield
Barfield School has great pleasure in announcing that Mr Andrew Boyle has started as Headmaster of Barfield.
Andy joins Barfield from Chandlings School in Oxford where he spent seven years as Deputy Head Pastoral. Andy has a passion for education excellence, understanding wellbeing and emotional needs, and combines energy and zeal with a warm and friendly manner.
Andy is recently married to Jo and they live at Barfield with their cocker spaniel Tank. Yorkshire man Andy is a keen sportsman, having played semi-professional Rugby and acted as Director of Rugby for an amateur rugby club in Oxford. He also enjoys cricket, golf and skiing and is hoping to bring back the Barfield Ski trip. Andy's love of sport and outdoor activities equates with Barfield's ethos of the importance of outdoor learning in building confidence, stamina and resilience in children.
Andy writes: "I am thrilled to have been appointed as Headmaster of Barfield. From my first visit back in June, I have been blown away by how kind, supportive and welcoming the whole Barfield family have been. My vision for Barfield is simply to build on the amazing foundations that are already in place. I think what excites me the most is the huge potential that I see here at Barfield. There is no doubt that we have the right people in the right places to make the future really bright here at Barfield and I feel blessed to be the one charged with leading such a fantastic school."
Please read Andy's welcome here.
Andy would be delighted to meet with current parents and anyone interested in looking around the school. We look forward to hearing much more from Andy in the near future!