Teddy Bears' Picnic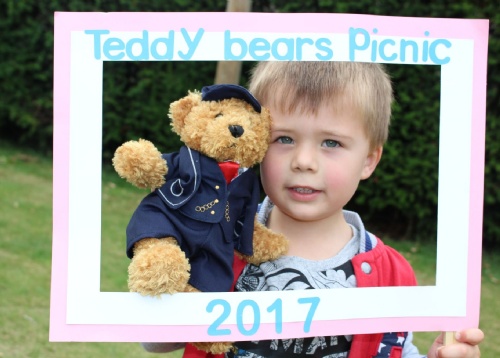 If you go down to the woods today …. You're sure of a big surprise!
An impressive parade of bears marched across the Headmaster's Lawn today, accompanied by excited children from the Nursery and Reception classes. It was lovely to see so many of our new EYFS September children arriving with their parents in tow!
The excitement of the annual Teddy Bears' Picnic had taken over Barfield! There was bouncing and singing, colouring and dancing, magical storytelling and even a band of groovy musicians to entertain the children and adults alike. Exhausted Bears and their owners, all refuelled with a "goody- bag" picnic, had a wonderful morning.