U11 Netball Success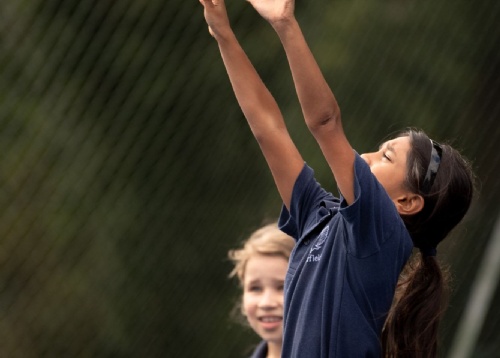 The U11 team finished the term with another very good win.
Despite slippery astro to cope with they dominated the St Andrew's Team from the beginning. Our defence was strong throughout, breaking down any of their attacking play and we only let one goal be scored in the whole match. Our attacking play was fast and accurate and we moved the ball quickly down the court to Sofia and Evelyn , who were on great form in the shooting circle. Well done girls. The players of the match, chosen by St Andrews, were Sofia and Maria.
Mrs Henman and I are immensely proud of the girls teams, to have had such good results this term, with the U9, 10 and 11 teams being undefeated this term. Congratulations to you all.
Ros Milton