Annual Staff Tennis Match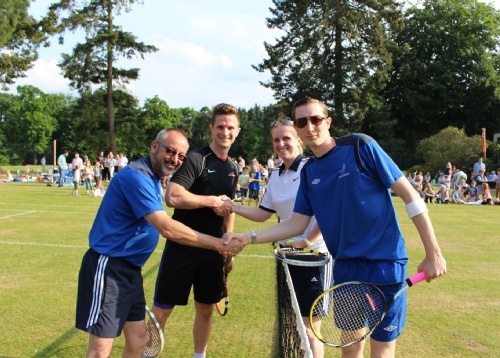 The eagerly awaited staff tennis match was one of the highlights of the Inspection Celebratory Picnic.
In a closely fought match watched by parents, pupils and staff, victory belonged to Mr Taylor and Mr Laidlaw. Mr Hollands and Mrs Grantham were gracious in their defeat but extremely determined to win the trophy back next year.